If you are a lover of music, you will definitely want to go to the store or surf online and grab a headphone. Getting a headphone doesn't just come with the perk of listening to music, there are other things you could use it for, making calls, having a fun-filled gaming experience and, some other things. We are going to be looking at two wireless on-ear headphones that seem alike, but with a fundamental difference. Let's go straight to the point and see which one best suits your needs.
JBL T450BT Wireless On-Ear Headphones with Built-in Remote and Microphone (Black)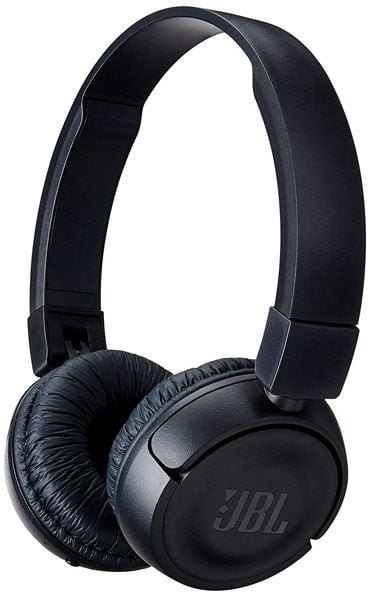 The JBL T450BT is a well-liked headphone, receiving plaudits from pundits across the globe. Over the years, it has proven to be a great multi-tasking gadget, delivering quality and durability. If you feel the need to get a headphone, this could be a nice pick, also with a low cost.
You might ask, why is it cherished by most people? For one, it is light and relatively comfortable and also flat-foldable. What makes it stand out from the rest is its engineered, definite and extraordinary sound found in massive events around the world. This headphone does well to recreate that same JBL sound, giving out bass that's compelling and dynamic.
With a huge battery life of up to 11hours of non-stop audio playback and a speed charge function to get you from completely drained to fully charged in just 2hours, the JBL T450BT is fully capable to last you the whole day.
It also comes with Bluetooth 4.0 which supports wireless connection from any Bluetooth-enabled device. With a Bluetooth frequency of 2.402GHz-2.48GHz and a transmitter power of 0-4dbm, it is certain to carry out the task without premature disconnections.
Making calls and controlling musics playback with headphones have never been easier, with buttons, and a microphone intelligently placed on the ear cup.
More features of the JBL T450BT Wireless on-ear headphones:
Voice Assistant(Siri/Google now)
Remote control on ear cup
It comes with a 1-year warranty
Sony WH-CH500 Wireless On-Ear Headphones, Black (WHCH500/B)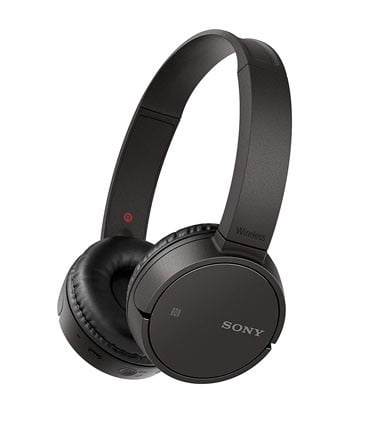 Don't make up your mind just yet, not until you have seen what the Sony WH-CH500 has to offer. It comes with a swivel design, the ear cups swivels flat which gives room for you to easily place it in your bag and move about with it without worrying about getting it damaged. Its slim, flexible and delicate earpads are made to make you look and feel awesome.
The sound system is astonishing, with "1.18" drivers, allowing you to hear more detail, not to mention punchier bass from solid, lightweight systems.
If you thought the battery life of the JBL T450BT was astounding, then the battery life of the Sony WH-CH500 at 20hours on a single charge is definitely out of this world, so keep your music playing all through the day. It takes approximately 4-5hours to get fully charged, the battery is recharged via Micro USB.
It comes with Bluetooth version 4.2, stream wirelessly using a Bluetooth connection by pairing with any of your other gadgets that are Bluetooth-enabled. Pairing is made easier with NFC One-touch, instant connectivity. With an effective range of approximately 30ft, a frequency range of 2.4GHz, I think it's fair to say that you can leave all your worries of disconnections behind.
Speak with your voice assistant and also make calls hands-free all with an inbuilt microphone. No need to stress about taking out your phone every time.
More features of the Sony WH-CH500 Wireless Headphones:
Lightweight design
It comes with a 1-year warranty
Recommendation
If you are searching for a suitable, wireless headphone, any of these two would be an absolute delight. The Sony WH-CH500 is lighter and somewhat more comfortable than the JBL T450BT since you can never go wrong in picking any one of these beauties, it all comes down to the cost, the Sony WH-CH500 is slightly costlier than the JBL T450BT. Either one you end up going with is going to perform to full potential and meet your expectation.